ARMOUR THYROID
A Natural Solution
Armour Thyroid is a brand name of a natural desiccated pig thyroid manufactured by Forest Laboratories and is used extensively for treatment of low thyroid conditions. This is composed primarily of iodine.
This is the most well known and oldest manufacturer on the market which produces desiccated thyroid. Over the years, there has been tremendous treatment success because it has the same hormones as your own thyroid.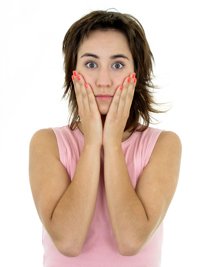 ---
Armour Thyroid Supply
Armour Thyroid has been reformulated and the results are in from those trying to take it - it's not good.
The reformulated product is now high in cellu­lose which causes a return of the hypothyroid problems with additional stress on the adrenals.
Some people have tried crushing the tablets to break down the cellulose. A few are able to tolerate this with no problem and can mask the taste with sugar which helps in absorption.
Naturethroid was also reformulated with the addition of cellulose. Crushing the tablets and adding sugar has helped some individuals.
---
Canadian Armour Thyroid Alternatives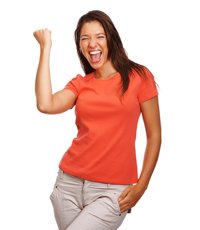 The most readily available source today is through ERFA Canada Inc.
Many have found that the best results are obtained by taking the tablet sublingually for maximum absorption.
Through the graciousness of the FDA, US citizens are allowed to order this.
You may obtain THYROID® 30 mg, THYROID® 60 mg, or THYROID® 125 mg (natural desiccated) through this company.
They are aware of the shortage of natural desiccated thyroid in many countries and are happy to assist us.
In order to obtain Thyroid, you will need to provide the following for processing:
Obtain a valid US prescription (MD or NP) which should have Thyroid® or ERFA Thyroid® written on it (dosage is the same as in Armour)
Return the necessary documents to ERFA Canada Inc via fax at 1-514-931-7330 or by e-mail to Thyroid@erfa.net
Place the order, and
Make the payment
Please ensure that all requested documents are properly completed.
* FDA Form 1572 is no longer required.
Click here to go directly to ERFA Canada.
---
International Academy of Compounding
This international organization of compounding pharmacists is located in Sugar Land, Texas.
You may find a compounding pharmacist near you to see if they can compound a product similar to Armour.
You may ask for a different filler in the product. Some have good success with dextrose or oil fillers. Talk to the pharmacist for alternatives.
---
Alternative Suggestion
You may want to consider the toxicity levels in your body and how this may be hampering your ability to utilize your thyroid medication.
A mercury detox may be what you need.
---
Leave Armour Thyroid and Return to Iodine Resource Home Page